WATCH: Ellen 'sings' Katy Perry's hit 'Birthday'
JUST ADDED: 5 Seconds of Summer will be rocking the stage at this year's iHeartRadio Music Festival Village in Las Vegas! The band sat down with Ryan Seacrest to break the news. Click here to buy your tickets now, before they sell out!
We all know and love popular YouTube channel BaracksDubs for their hilarious videos of President Barack Obama "singing" pop songs (well, sort of). They're at it again - this time with a new star.
According to the caption on the video, it was Ellen's idea! The description reads: "Ellen called me a few weeks ago with an idea. Here's the master herself, singing Birthday by Katy Perry."
Check out Ellen DeGeneres "singing" Katy Perry's latest hit, "Birthday" below!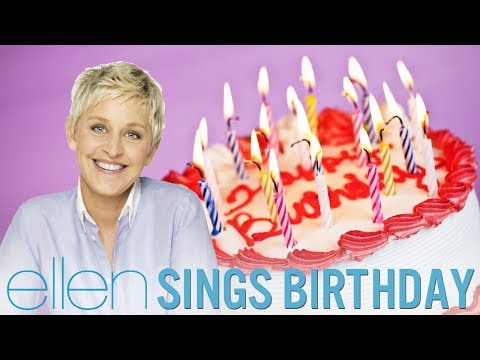 Watch Ellen talk about the collaboration: